Commercial Glazing Repair and Replacement
We provide a nationwide service to the public and private sectors to install, repair and maintain glazing systems and products.
Shop Front Glazing Repair and Replacement
NDS Ltd first attend site to secure and make safe the premises, before replacing damaged and broken glazed shop-fronts. We survey, identify and replace a wide range of specialist glass products and systems, and carry out repairs to timber, steel, aluminium framed and frameless glazing. We source, substitute or re-manufacture current and obsolete glass, glazing products, framing and mounting systems.
Commercial Building Maintenance
NDS Ltd provides both reactive and planned maintenance solutions by offering repair and replacement of window systems and locks. Working in partnership with our clients, we plan a comprehensive service including full building assessment, property survey and balustrade inspections. These help our clients remain compliant with health and safety legislation and deliver a duty of care to employees, visitors and customers.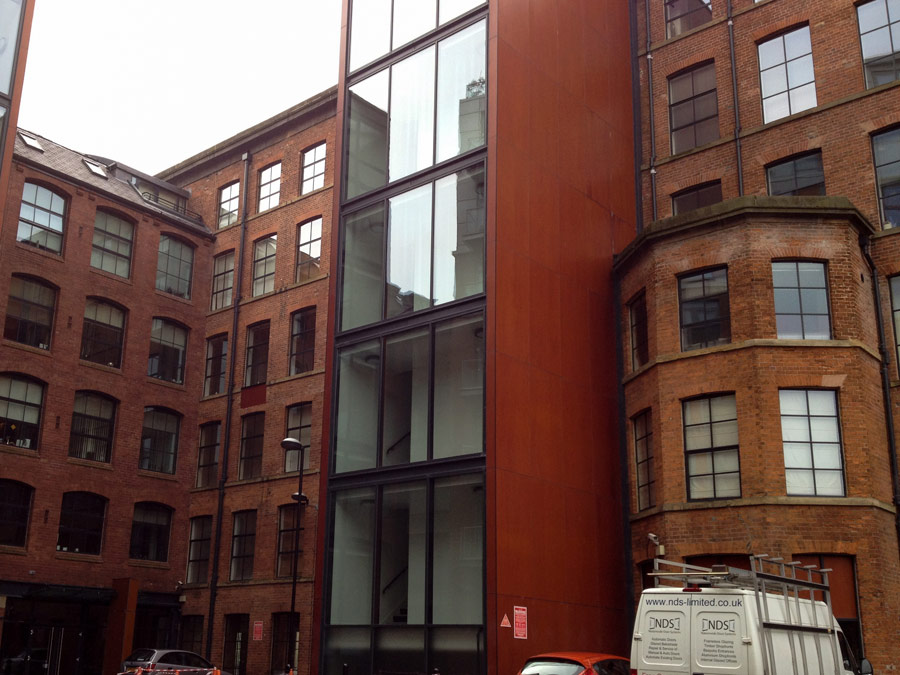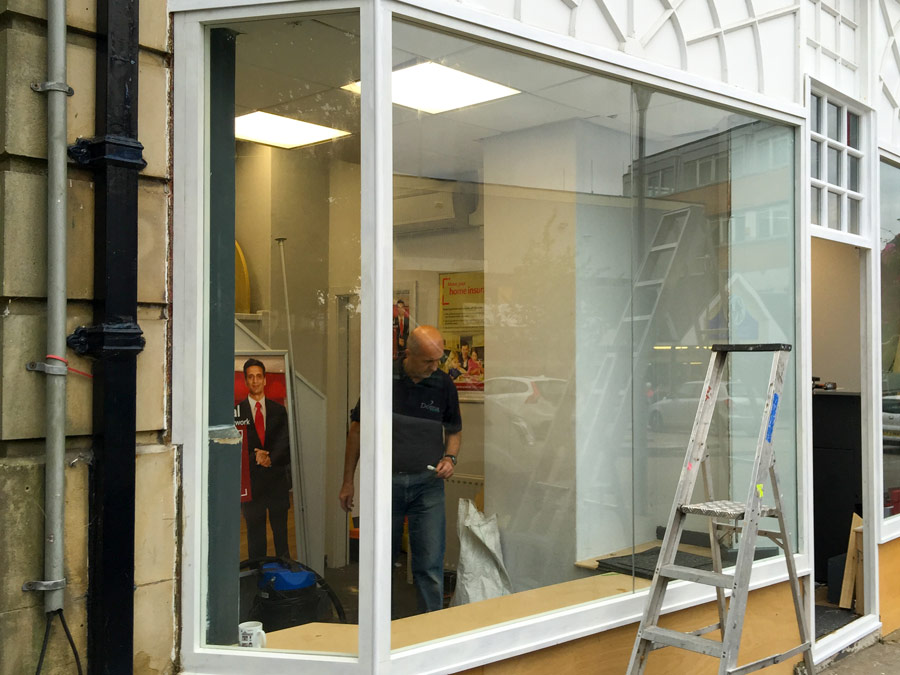 High-level Working
NDS Ltd are fully trained and skilled in replacing high level glazing - including hard-to-reach locations, our engineers prioritise health and safety with certification to use mobile working platforms, mechanical glass handling equipment and other complex access solutions. A full risk assessment is always conducted to ensure the well-being of members of the public, building users, fellow workers and our engineers.
Complex Bolted Glass Systems
NDS Ltd is an expert in the installation, repair and replacement of sophisticated bolted, point-fixed and bonded glass systems including balustrades. We can source the components including trays, bolts, brackets, bosses and the specified single or double glazing requirements for the most complex glazing systems and, with extensive in-house connections within Saint-Gobain, we have access to a world-wide supply network for these types of products.
Specialist Curved Glass Installation and Replacement
Utilising the manufacturing and supply network, we have the facilities and technical expertise to supply and install curved, toughened, laminated, heat soak tested, single and double glazed units and framing systems.
Preparation for Public Events & Protest Marches
Protect your premises and assets from the potential for vandalism and theft during protest marches. NDS Ltd Installation's proactive service to clients provides measures to prevent damage, including boarding-up to prevent glass breakage and applying window filming to remove graffiti. Providing access to our on-call engineers and senior management during protest marches, we help businesses and public sector organisations activate the right response plan to minimise remedial work and insurance claims.