Automatic Doors
We offer a range of efficient, high quality automatic doors systems
NDS Ltd provide a comprehensive range of quality, safe and efficient automatic door systems.
Professionally installed and integrated into your building with multiple operating modes and options
Automatic doors not only provide a comfortable, convenient environment for all users but also ensure that doors open when required, and more importantly close after use conserving valuable energy.
Automatic doors have become a natural part of our everyday lives, people almost expect doors to open automatically as they are approached.

Automatic doors are everywhere: from bus stations to shopping centres, office blocks to council offices, banks and high street shops. In these modern times, automatic doors have become a consumer expectation.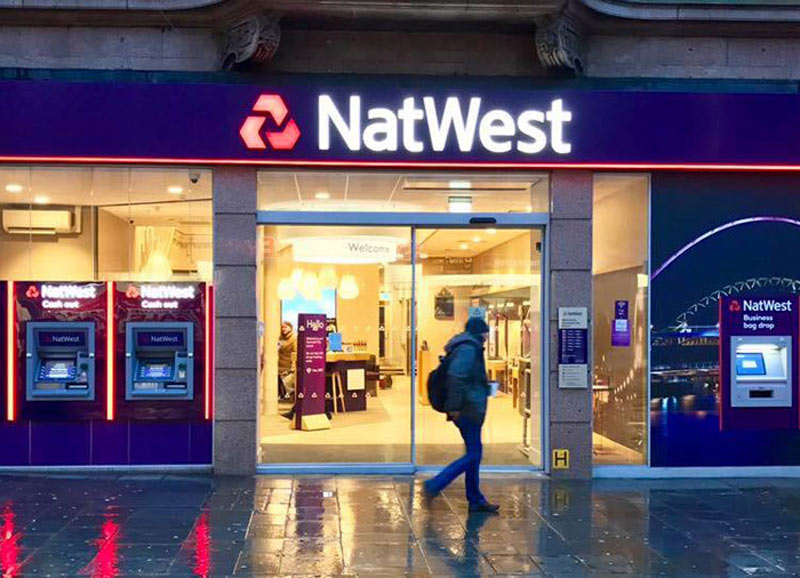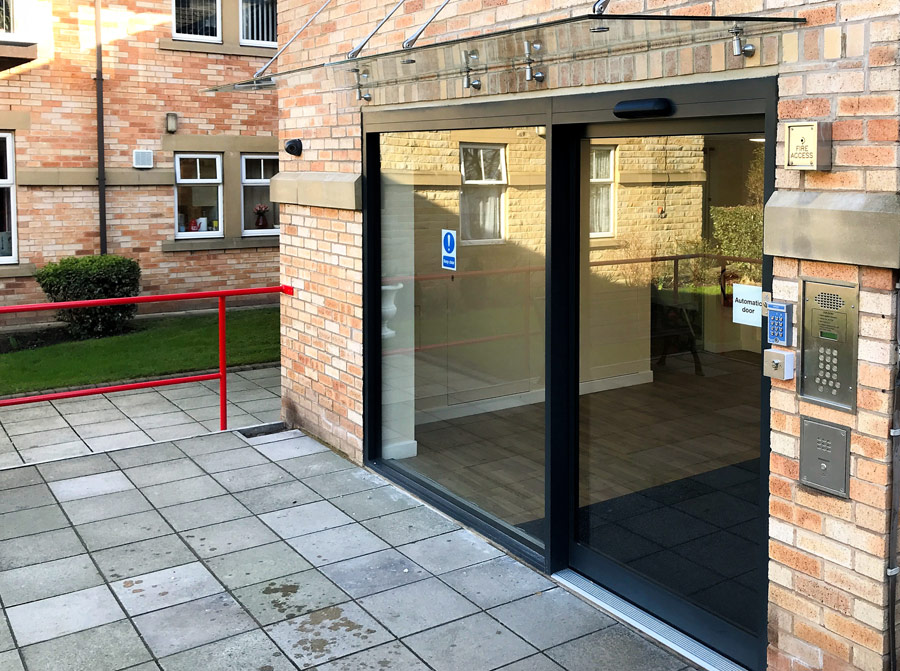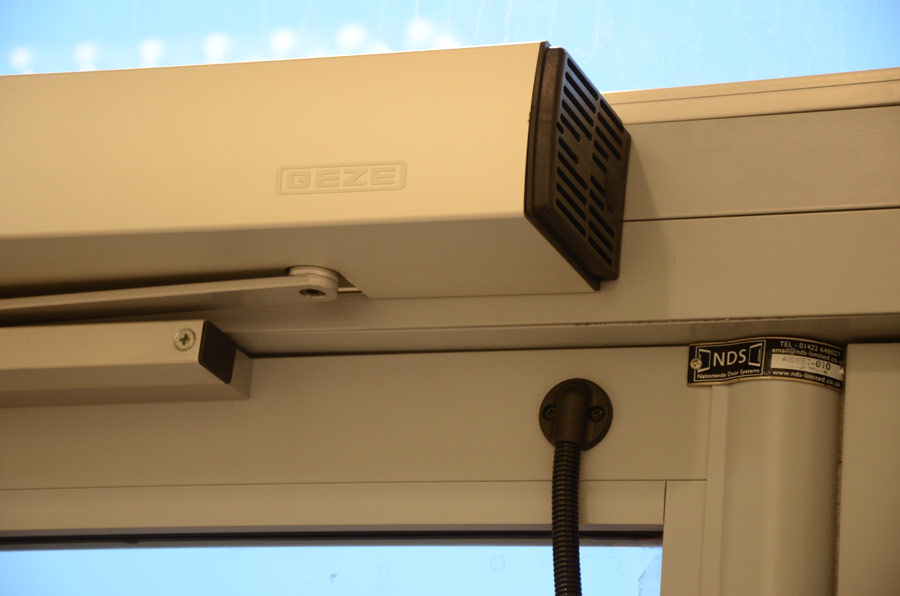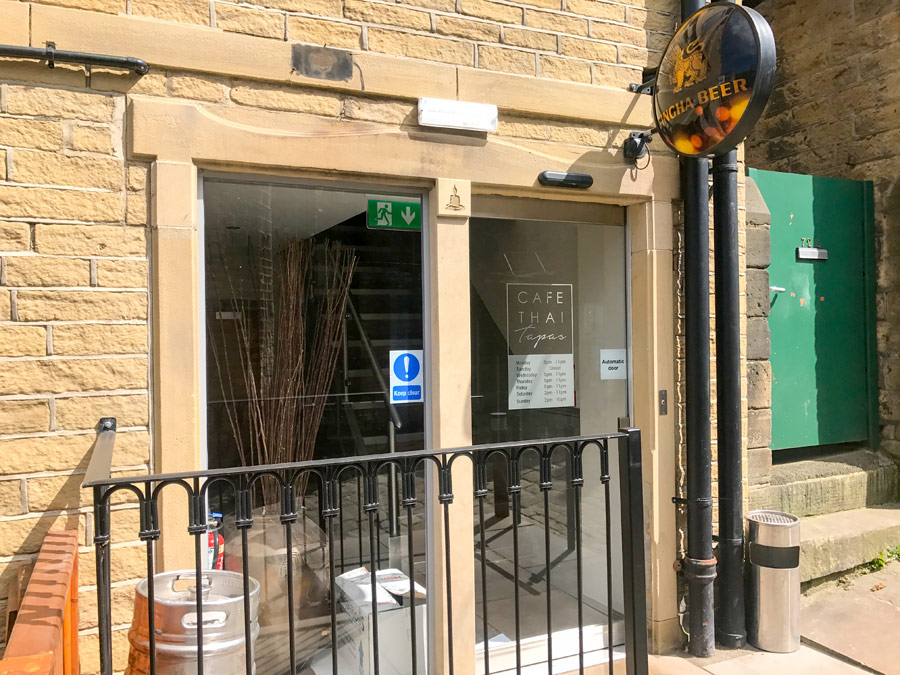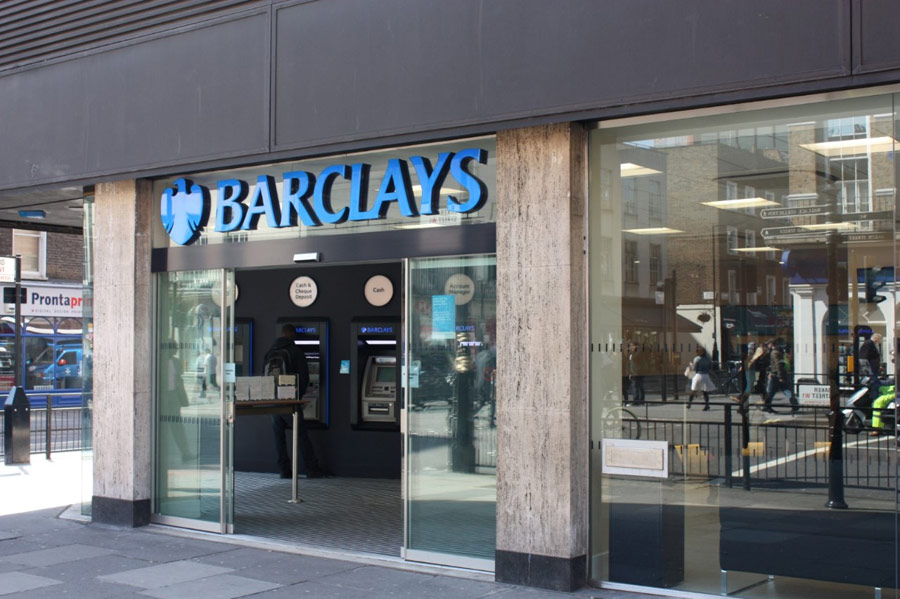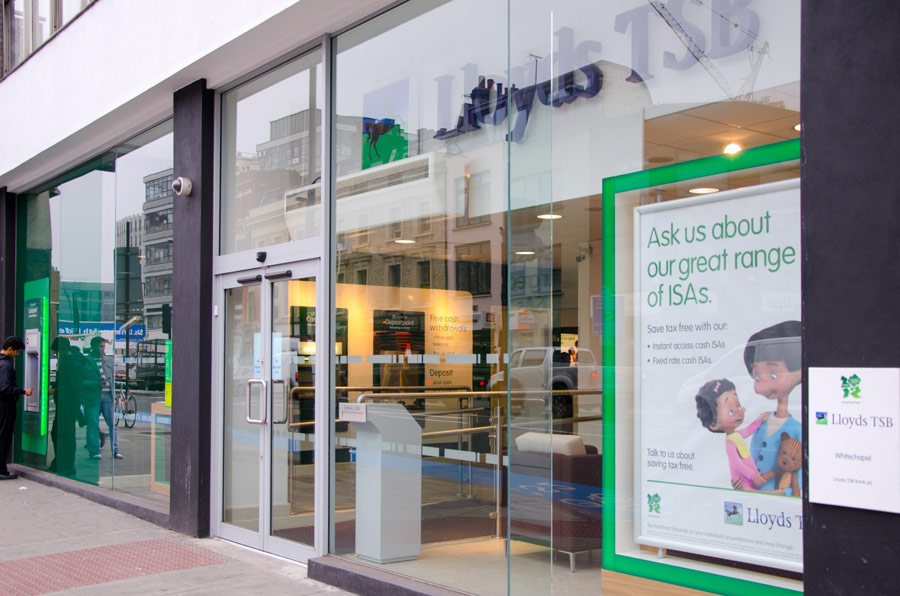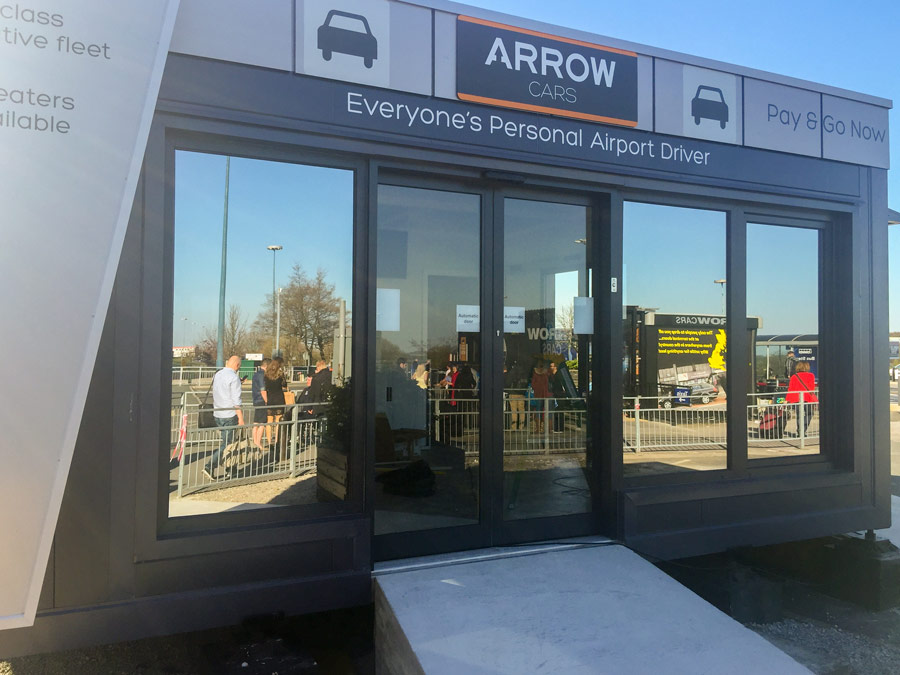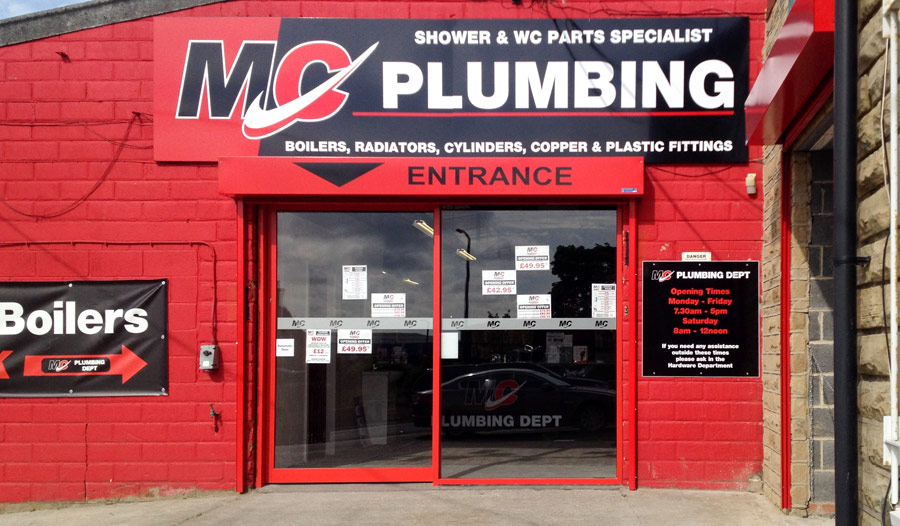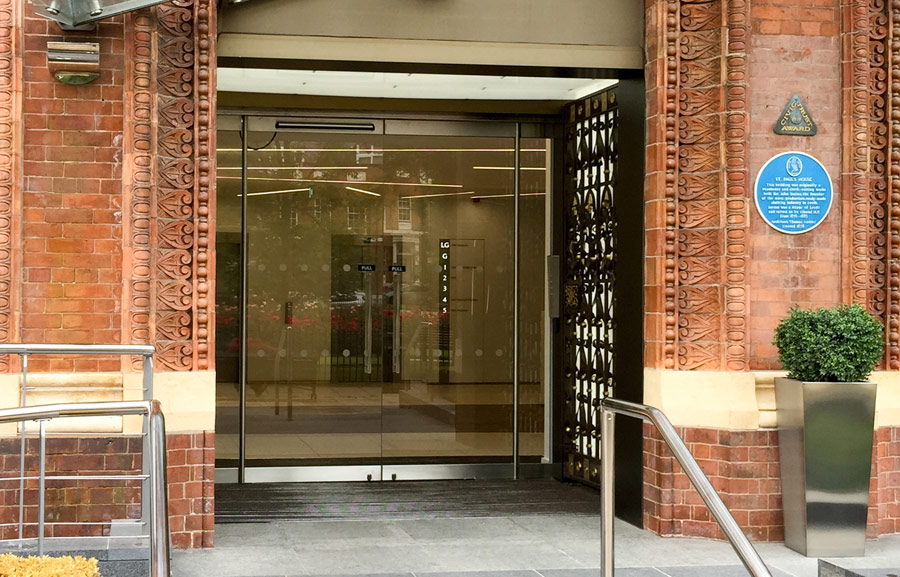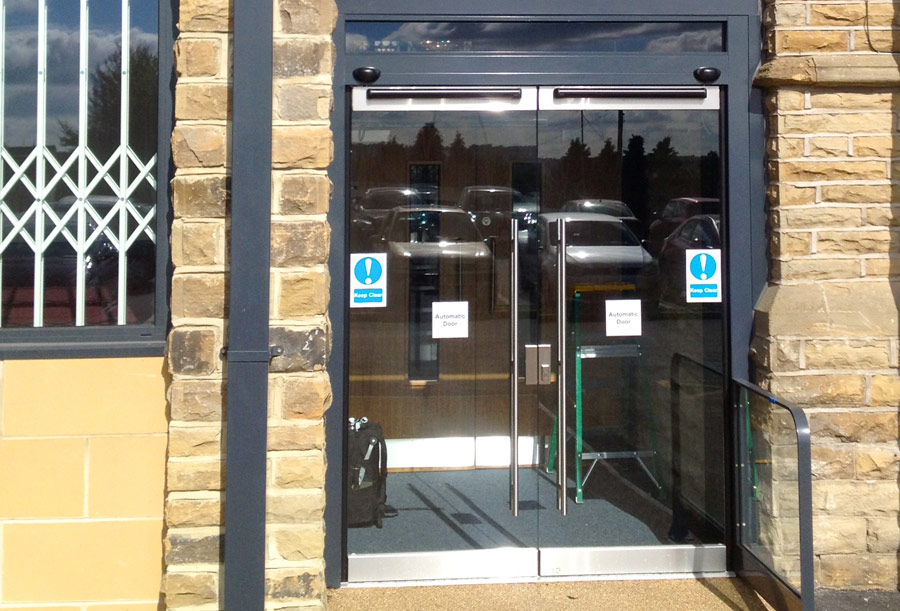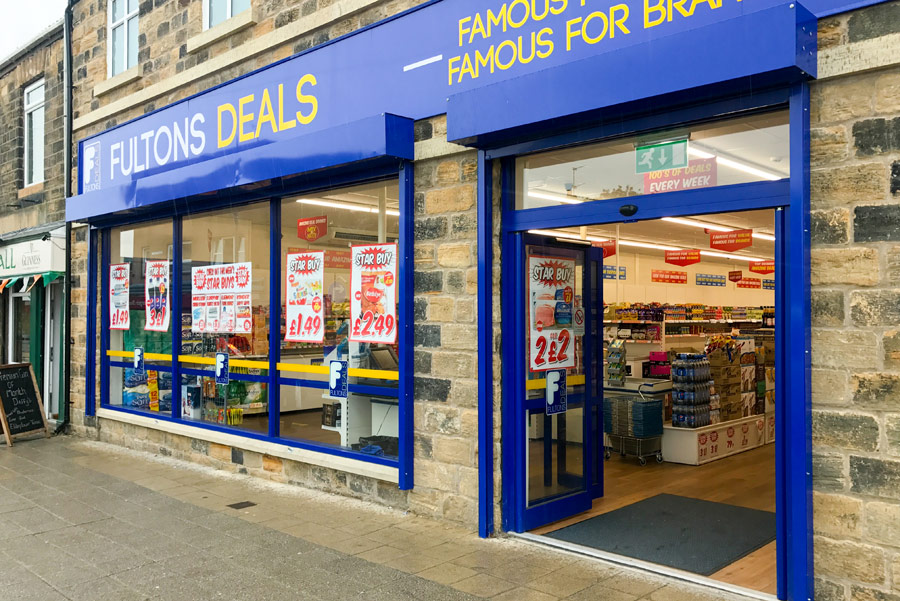 Sliding Doors
Although NDS are not affiliated with any automatic door system and can install any of main manufacturer's operators if required we recommend the Record STA20.

When style and first impressions count as well as reliability and functionality, NDS have the right sliding door entrance for any requirement. Because we are trusted by well-known big brands, you know NDS can deliver what you need. The most striking feature of the NDS sliding door is the smoothness of operation, which is the result of our precision engineering and the matching of materials allowing all door movements to work harmoniously together. The NDS sliding door comes in many variations and is an extremely versatile and dependable product. The drive operator (S 16 SU) can also be concealed below the flooring for an extra streamlined appearance.

The record STA 20 is the well-proven classic sliding door system at the very centre of record's product range, and is suitable for almost any application. It is available as a double-leaf or single-leaf door set. The modular drive and profile systems guarantee a reliable and low-noise operation over long periods. The record system 20 is the first automatic door system featuring interactive communication, simplified commissioning, intuitive control and greatly enhanced operational safety and reliability. Depending on the customer's requirements, narrow, standard or robust glass profiles are used for the glass doors, and all models can be equipped with escape route safety systems.

Features:
exceptionally quiet running door
quality performance
the drive unit can be fitted to the lintel, freestanding or integrated in the ceiling
precision made components and perfect matching of materials
interactive communication between components monitor and enhance performance, safety and security
self-learning processor with active automatic adjustment provides optimum operation
menu-led navigation
full diagnostics and programming capability of door control
the record system 20 fulfils 2006 / 42 / EG industrial guidelines for machines, DIN 18650 and all other relevant standards
Doors up to 65 mm thick can be fitted
Variations:
drive unit heights available in either standard 108 mm, or optional 150 mm / 200 mm
heavy duty option available
breakout options for escape safety routes
both profiles and drive unit cover can be anodized or powder-coated
key operated switch with menu is also available
full breakout – Total Open Systems available
STA 22 systems available for larger and heavier doors - up to 400kg (2x200 kilos)
opening widths of 800 mm to 3000 mm available
Swing Doors
Although NDS are not affiliated with any automatic door system and can install any of main manufacturer's operators if required we recommend the Record DFA127.
The record DFA 127 is a universal drive system for the automation of swing doors. It is characterized by sophisticated technology, compact design and especially record's legendary smoothness of operation. Its exceptional versatility makes it suitable for a broad range of applications and widely differing requirements.
The DFA 127's universal qualities are mainly due to its electro-mechanical construction, and partly due to its modular design. When the door drive motor operates, it simultaneously tensions a spring integrated in the drive housing. The shutting movement uses energy stored in the spring, which, depending on requirements, is also motor-assisted. Even without motor assistance, thanks to ingenious mechanics, optimum power deployment is achieved in the entire door swing area. This is necessary to move the door reliably to its end position against draft resistance, for example, and also complies with the norms and standards of current safety requirements.
The record DFA 127 is available to operate doors in sizes EN4 to EN6. The different spring forces required can be quickly and precisely adjusted on the spot using the special adjustment screw.
This model can be adapted easily to provide additional functionality with no loss of integrity to suit specific requirements such as slower opening, fire resistance, inverse opening in case of power failure and other variations.
Features:
DIN 18 650-compliant technology, approved worldwide
adjustable spring force gives it great versatility
adjustable to accommodate customer-specific settings
optimum power deployment in full swing area
the opening stop is integrated into the door drive system (no hazard for pedestrians to stumble over)
no emergency power supply required to open the door
the electromagnetic parking brake means additional electrical opening devices on interior doors can be dispensed with capable of complex functions
practically silent operation
Variations:
double swing doors with or without master /slave operation
power saving mode: adjustable opening of one or both door panels (stretcher opening)
integrated sequential closing control for double-leaf fire door applications
interlock function for two single doors installed consecutively
direction-oriented opening for oncoming traffic in corridors
opening or closing without current
approved and certified fire protection
gerontology technology for slower opening and barrier-free access
Available with an optional "built in locking motor"
battery backup for power fail protection
Especially suitable for use in:
retail outlets
airports
administration and office buildings
restaurants and hotels
hospitals
residential and care homes
escape route openings
areas requiring heat and smoke to be vented
Retro-Fit Kits
Many businesses already have automatic sliding doors, but old and tired systems can show clear signs of long term use. Their operation may be impeded by such wear and tear, potentially posing a risk to the security and safety of your business and customers. Additionally, business owners with older sliding door kits may find it increasingly difficult to source spare parts, and if they are able to, may find themselves paying over the odds for them.
For customers with existing sliding doors that require some TLC, NDS Ltd can provide a "retro-fit system" option. This entails the complete replacement of the internal electronic and mechanical components which make up the drive system (i.e. motor/gearbox, control unit etc) but retaining the existing track and cover. With a typical conversion time of around 4 hours, the "Retro-fit system" can reduce the level of disruption experienced by your customers and business during installation.